Sarah Palin's enemies are automatically added to the Endangered Species List.
Friday - February 23, 2018
The one, the only
TEMPORARY [ PERMANENT ?? ] UNIVERSAL POST
<02/23/18
Part of why I bake, I guess maybe
I had to pick up breakfast on the way home from the shack this morning, so I made a quick trip to the grocery store around the corner. On a chilly, wet, and sloppy day like today I didn't feel like having a bagel or cooking eggs and sausages. Hey, a nice danish. Since the in-store bakery doesn't really do pastry, I went over the Entemann's rack at the other end of the store. Donuts half price! Um, no, don't want donuts. But they had several kinds of "loaf cake" for half price too, so I picked up the banana bread flavor. Major let down. Just because it tastes a bit like bananas, don't call it banana bread. What it was, was a downsized (13ox vs 1lb) loaf of crumbly cake. Total fluff, it was so moist and tender it was almost impossible to cut a slice, much less spread anything on it like butter or cream cheese. The ingredients seemed pretty normal, real stuff except for some preservatives. But over on the side of the Entemann's box, it said Bimbo Bakeries. Say what? Entemann's bought Bimbo? Or they've farmed out their cake production? Nope. The other way around. And it's much bigger than I thought. This isn't news, it happened years ago, but I just found out about it today ...
All Your Loaf Are Belong To Us, Gringo
Mexican multinational Grupo Bimbo owns at least a third of all the commercial bakeries in the US, and plenty more around the world
[ 2013 ] It may say Thomas' English Muffins, but the company behind the iconic breakfast food is 100 percent Mexican.

Slowly but surely, through acquisitions and determination, Grupo Bimbo of Mexico is now the largest bakery company in the world—selling even more in the United States than they do in its home market Mexico. Listed on the Mexican stock exchange, Bimbo brought in $13 billion in revenue last year, $6 billion of which came from its U.S. operations. (Bimbo is the diminutive of the Italian word for baby—Bambino.)

In the States, Bimbo owns snack cake companies Sara Lee & Entenmann's, and in the bread market it is the company behind Boboli, Thomas English Muffins, Arnold's, Mrs. Bairds, and other regional brands. Bimbo reaches 95 percent of the Wal-Marts, Krogers, and Costcos in America.
These days, Bimbo owns at least these brands of bread and baked goods in the American market:
Arnold, Ball Park, Beefsteak, Bimbo, Boboli, Brownberry, Colombo, EarthGrains, Entenmann's, Eureka Baking Company, Francisco, Freihofer's, J.J. Nissen, Marinela, Mrs. Baird's, Old Country, Oroweat, Sara Lee, Stroehmann's, Thomas', and Tía Rosa.
They are more than twice as large as the next biggest baking conglomerate, with $4B in annual sales from only 15,000 employees.
I think the #2 conglomerate is Flowers Food in Georgia. They own a bunch of brands, including the organic line of Dave's Killer Bread, Tastycake, Hostess, and Wonder Bread sold in the USA. Bimbo owns Wonder Bread sold in Canada and Mexico. Bimbo and Flowers combined control half the commercial label baking in the USA. ( I think "Private Label" isn't a French guy in the Army, but a catch-all name for the numerous faceless companies that turn out baked goods for various smaller stores and vendors. They're more than 21% of the market, so there. ) But the top 3 control >70% of the market. Support your local bakery!
Engulf and devour is nothing new in the commercial baking industry. Many of these famous old brands have been bought out at least half a dozen times, since before WWI. Fear not though, McKee Foods still owns Little Debbie ... and Drake's. (several of the lil Deb and Drake's products are identical except for price and wrapper)
So am I "fighting the man, man" by baking my own stuff? Not primarily. But golly, who ever realized it's Big Bread, just like Big Oil and Big Pharma? Even though with all that scale, all that universiality, all that (probable) control or influence of the channels of production and distribution, you'd think the prices would be better. But they aren't, because there really isn't that much actual competition in the market. Pick from 6 different brands of bread in the store, but it's all the same company really, and they're all expensive. A halfway decent Entemann's danish costs $7 these days, and a loaf of good bakery bread if nearly $5. I can make either one for about $1.50 worth of retail priced ingredients, with no preservatives or artificial things added. So I guess it's cost, quality, and the entertainment value that gets me into the kitchen.
And I got through this whole post without making any kind of bread puns, even though a certain bimbo is taking a really big slice of the market. It's a Wonder.


********


02/22/18
And The Gold Medal In The Brat Snowflake Olympics Goes To ...
Canada's Womens Hockey Team Wins Silver, Takes Off Medal On Podium In Weepy Disgust
Oh Canada.
A Canadian women's hockey player apparently unhappy with winning a silver medal after being defeated by the U.S. team abruptly took off the medal during the ceremony after the game.

The Canadians, who had pushed the Americans around for much of the game and taken penalties for it, wept on the ice as they accepted their silver medals.

Jocelyne Larocque took hers off immediately and held it in her hands as the Americans stood nearby awaiting their gold. "It's just hard," Larocque said. "You work so hard. We wanted gold but didn't get it."

Larocque was swiftly criticized on social media for what appeared to some as unsportsman-like conduct.
...
The United States delivered a shocking 3-2 upset over Canada Thursday night, with Jocelyne Lamoureux-Davidson delivering the winning goal in a sudden death shootout to cap off the historic victory.

Canadian coach Laura Schuler echoed the sentiments of her players following the game that took a 20-minute over time, and a shootout to determine the winner.

"There's not a lot of words that can describe how you feel," Schuler said. "It was a great game of hockey."
...
It was 2-2 after three periods and 2-2 through five shooters in the tie-breaker, before Lamoureux-Davidson scored in the first extra round of the first shootout tiebreaker to cap off the 3-2 victory.

This was the first shootout in Olympic women's hockey history, and the second straight overtime championship game between the U.S. and Canada.


It's been a tough call for who wins the Gold in these extra special snowflake brat Olympics. There was whatshisface, who lost the coin toss to carry the US flag at the opening ceremony, and cried racism. Lindsey Vouhn dropping out of the team ski race because she couldn't win gold. I'm not sure how all the SJW attitudes and the various dissers of our President and Vice President will score, and I think snowboard guy who dragged the flag gets a DQ because that was actually an accident. Not to mention the fagarama, or all the "wardrobe malfunctions" with the lady figure skaters accidentally getting their boobs out for extra points. Seems the old school approach of wearing your glitzy skating costume over a flesh colored body suit is passe. But I think Canada is definitely in the top ranks with this one.


Maybe they should have just left it as a tie, with no winner and no loser, and given everyone a participation trophy, a juice box, and some coloring books.

********
07/21/18
Heeere's Johnny!
I love this strip. It's twisted. "That which does not kill you, makes you stranger."


********


Dumkirk
I finally got around to seeing the war movie Dunkirk last night. We took it as a streaming rental from the cable company. I'm enough of a history buff to have been aware of the Dunkirk story for ages—it's 1940 WWII, France is falling, and the British Army is trapped on the beaches; but through huge effort by the Royal Navy and anything English that could float, more than 2/3 of the half million men were evacuated in a week and went on to Win The War—and when the film came out I read a couple books on it. I even bought the paperback about the story behind the movie that was telling the story. So I was expecting something of monumental scope. Instead I got 2 hours of 3 soldiers trying to sneak off the beach, and every attempt they make ends in disaster for everyone around them but them. Sneak onto the hospital ship as stretcher bearers, it gets bombed and sinks and everybody dies. Jump the ship and then hide out on the breakwater "mole" trying to get on another boat, and the mole gets bombed. Meanwhile, the 3 guys in the Spitfires are putting about in the sky, constantly running out of gas and shooting a few bullets at various enemy planes. And most of them get killed too. The only meaningful dialog came from Kenneth Branagh's Admiral on the mole character, and he made it seem that the entire rescue operation was done by those Little Ships in an afternoon. And at the film's end the last Spitfire runs out of gas, and after flying around with no engine for half an hour of film time, gets the wheels out manually just in the nick of time to safely land on the beach. And then get captured. Which I guess is hugely symbolic of the whole event. The End. Except for the two soldiers who did make it back to England, reading Churchill's famous speech in the newspaper in a stumbling monotone and then looking up with a look of disbelief. The End (again). Maybe I was just tired, but I was expecting something far more sweeping and ... well, heroic. Epic. I've got the rental for a couple days, so I can watch it again, to see if I missed the whole depth of it.

********


Unscrewing my srewup

Well, that was 2 hours I won't get back. I ran one of those PC optimization programs. I've had this one for years, and it's never done me wrong. But today I foolishly ran the "scan for cloned files" feature, which is supposed to show you duplicates that you can delete to get back more disk space. Well, it came back with several thousand results. And after going blind and becoming terminal bored and confused trying to look at each one, I just hit the "delete all" choice. Which was a major mistake. Everything was fine, except the right click aspect of the Windows Start icon no longer worked. What on earth? It took quite a bit of online searching to even find this issue, and then trying several solutions that others had done, a couple of which included running some DOS type scan programs from a administrator command prompt. And you thought DOS was long dead! Oh heck no, it's still in there, buried deep. Cool, but they took a long time to run and didn't do any good. Finally I tried copying the Group 1 Group 2 Group 3 folders from the Users/Default ... WinX directory to my user/ ... /WinX directory, and that did the trick. Windows has become too complicated for me to even know what I'm doing under the hood. But I got things fixed. So far. I think. Arrgggh.
Now I want to figure out how to turn off this System Care program from the get go. I don't want it to run at all. Not that it doesn't work. Just that it's become so heavy with ancillary programs like Realtime Protection, Uninstall Monitor, etc, that the darn PC can hardly run. Sure, I'm taking a risk, albeit a damn tiny one IMO. But come on. This is a cutting edge computer, and I can't stand slogging around, especially when it drags the internet down to 2400 Baud modem speeds. Crivens. Time to go!!

********


Preacher man Billy Graham has passed away. He was 99.
Former President Ronald Reagan observed, "Rev. Billy Graham's untiring evangelism has spread the Word of God to every corner of the globe and made him one of the most influential spiritual leaders of the 20th Century."

"I think it's through him that I found myself praying even more than a daily basis to give me the wisdom to make decisions that would serve God and be pleasing to Him," he added.

Graham engaged in the fight for racial equality in the 1950s and 60s in the United States, working with Dr. Martin Luther King, Jr. to oppose segregation in the South. On one occasion in 1962, Graham posted the bail money to have King released from a Georgia jail for protesting segregation laws.

Graham insisted his meetings be integrated when in southern states, and did the same when he traveled to South Africa to hold a crusade in the early 1970s.

"The ground at the foot of the cross is level, and it touches my heart when I see whites standing shoulder to shoulder with blacks at the cross," he said.


********


Good grief, it's 58 outside, and the forecast says it will hit the mid 70s today. In February! Unreal. But it beats a frosty 11 by a happy mile. Maybe I'll get the car washed today.


********


07/20/18
FIL is Ok. Double bypass surgery went fine, except it turned out to be a triple bypass. He's in the ICC for a couple days, but no problems so far. That's good news. We're all relieved, but it's going to be a long haul to recovery for him.

********



San Fran Sewer
New NBC Report: Street garbage, feces, needles 8 times higher than 2008
Here's the link, complete with interactive poop map

The NBC Bay Area Investigative Unit surveyed 153 blocks of downtown San Francisco in search of trash, needles, and feces. The investigation revealed trash littered across every block. The survey also found 41 blocks dotted with needles and 96 blocks sullied with piles of feces.

How dirty is San Francisco? An NBC Bay Area Investigation reveals a dangerous mix of drug needles, garbage, and feces throughout downtown San Francisco. The Investigative Unit surveyed 153 blocks of the city – the more than 20-mile stretch includes popular tourist spots like Union Square and major hotel chains. The area – bordered by Van Ness Avenue, Market Street, Post Street and Grant Avenue – is also home to City Hall, schools, playgrounds, and a police station.

As the Investigative Unit photographed nearly a dozen hypodermic needles scattered across one block, a group of preschool students happened to walk by on their way to an afternoon field trip to citiy hall.

"We see poop, we see pee, we see needles, and we see trash," said teacher Adelita Orellana. "Sometimes they ask what is it, and that's a conversation that's a little difficult to have with a 2-year old, but we just let them know that those things are full of germs, that they are dangerous, and they should never be touched."

In light of the dangerous conditions, part of Orellana's responsibilities now include teaching young children how to avoid the contamination.
...
The Investigate Unit spent three days assessing conditions on the streets of downtown San Francisco and discovered trash on each of the 153 blocks surveyed. While some streets were littered with items as small as a candy wrapper, the vast majority of trash found included large heaps of garbage, food, and discarded junk. The investigation also found 100 drug needles and more than 300 piles of feces throughout downtown.

And while Respected Authority types compare the city streets unfavorably to the worst slums on the planet, the city fathers continue in their blinkered mono vision, still not seeing the real truth or the real solutions necessary.
No, the problem is - you guessed it - they need more money!!



"Unacceptable. Absolutely unacceptable," said Supervisor Hillary Ronen. "We're losing tourists. We're losing conventions in San Francisco. All of this is happening because we aren't addressing the root cause, which is we need more temporary beds for street homelessness."

Ronen believes San Francisco has been too focused on permanent housing for the homeless and that the city has neglected to provide enough temporary shelter, which can provide the homeless a respite from the streets. The city currently has about 2,000 temporary beds. Ronen, however, believes an additional 1,000 are needed, at a cost of about $25 million.

"We need to find a source of revenue," said Ronen. "Whether that's putting something on the ballot to raise business taxes or taking a look at our general fund and re-allocating money towards that purpose and taking it away from something else in the city."
Well, when you invite in the Turd World, you get the turds too. And even if you (ahem) piss away $30M a year on street cleaning and disinfecting, you get the same garbage and poop dumped there by the next day. If you encourage the animals, animals is what you'll get more of.
[ slightly related: VDH essay on Understanding the California Mindset. Tax and hassle the haves and make them feel bad. Bend over backwards for the have-nots. Pamper them and ignore their crimes. Plus, the richer you are, the louder your empty virtue signalling from behind the secure walls of your gated, guarded community. ]


********


07/19/18
A long tall glass of panther piss
Even elderly academics and young Afro-futurists who prattle about "revolution" have unaccountably joined the circle of Black Panther hype, as if it was somehow a protest. They accord an oddball sanctity to the media practice that persuades the public to cheapen its own best interests. The horror of seeing the makers of Black Panther on the stump, invoking the names of serious historians from Dr. John Henrik Clarke to Ivan van Sertima, twisting their principled, arduous studies into promotional fodder, suggests an intellectual setback. The film's frivolous sci-fi technology and gladiatorial fisticuffs can only assuage this moral betrayal momentarily — through cheeky ripostes about imperialism. (A Wakanda woman throws an ideological spear: "Don't scare me like that, colonizer!") Black Panther turns racial politics into what Malcolm X called "politricks."
In other words, you bein played, fool.

********



One For You Peiper
Pirate Ship Wydah Forensics Have A Bone To Pick
Researchers are set to discuss their efforts to determine whether human bones recovered from a Cape Cod shipwreck are those of the infamous pirate Samuel "Black Sam" Bellamy.

The Whydah Pirate Museum in Yarmouth, Massachusetts, says it also will publicly display the bones for the first time and showcase what they believe to be Bellamy's pistol Monday.

The objects were encased in a hardened mass of sand and stone pulled from the Whydah Gally shipwreck several years ago.

The museum has enlisted forensic scientists to compare DNA from the bones to a sample given by one of Bellamy's living descendants.

The Whydah went down in stormy seas in 1717, killing most of its crew and leaving its treasure on the ocean floor. The wreck was discovered in 1984.
The amazing story of this pirate ship is how JayD and I became friends. We both had an interest in it, shared emails, I sent him a book on it, and we just clicked. I miss you old pal.
Whydah Gally was a British fully rigged galley ship that was originally built as a passenger, cargo, and slave ship. In the Golden Age of Piracy, the ship began a new role when it was captured by the pirate Captain Samuel "Black Sam" Bellamy and was refitted as his flagship.

Captain Samuel Bellamy was an English pirate who operated in the early 18th century. Though his known career as a pirate captain lasted little more than a year, he and his crew captured at least 53 ships, making him the wealthiest pirate in recorded history before his death at age 28.
...
Captain Bellamy lost his flagship, the Whydah Gally, when it ran into a mighty storm on April 26, 1717. He and 143 members of his crew died in the wreck. The ship was carrying a lot of gold and silver when she sank.

********



Flying With A Bad Tail Wind
Aggressive Farter Forces Airliner To Make Emergency Landing
A pilot made an emergency landing after a fight broke out over a passenger who allegedly refused to stop passing gas.

Two Dutchmen sitting next to the flatulent passenger reportedly asked the man to stop, but he refused and continued to break wind aboard the Transavia Airlines flight from Dubai to Amsterdam Schiphol.

The budget airline crew allegedly did not help the passengers after their complaints, Metro reports, leading to a fight between the men. Despite a warning from the pilot, the altercation continued and forced the airplane to be diverted to Vienna Airport, where it made an emergency landing.

Police boarded the plane once it landed and removed two women and two men that the pilot reported as "passengers on the rampage," Metro reports.
There's got to be a joke in there somewhere about emergency decompression. But good grief, with the way people behave these days, flying just stinks.


********


Therapeutic Tearjerker
I know they say you cant go home again.
I just had to come back one last time.
Ma'am I know you don't know me from Adam.
But these handprints on the front steps are mine.
And up those stairs, in that little back bedroom is where I did my homework and I learned to play guitar.
And I bet you didn't know under that live oak my favorite dog is buried in the yard.
I thought if I could touch this place or feel it this brokenness inside me might start healing.
Out here it's like I'm someone else,
I thought that maybe I could find myself
If I could just come in I swear I'll leave.
Won't take nothing but a memory from the house that built me.


Miranda Lambert, The house that built me


My father in law goes in for double bypass surgery tomorrow. He's a tough old bird, or at least he used to be. Brilliant, hard working, opinionated and stubborn. Super soldier in the early years of Vietnam. Airborne, Rangers, Special Forces. Jumping out of, and into, perfectly good airplanes. But as the years went by, and by, and by, knee replacements, shoulder replacements, some kind of pacemaker thing, apnea, and now encroaching Parkinson's. But he's got faith in his doctors and his hospital. So God bless, and we're all pulling for him and putting on a brave face. But deep inside ...

*********


Most wretched overly educated pun of the day
[ with explanations, because these are new or really vague words to me ]
• A mattock is a hand tool, similar to a pickaxe, generally having a pick point on one end of the steel head and an adz blade on the other. It is similar to the logging tool known as a Pulaski. In general, pickaxes, adzes, hoes, Pulaskis, and other hand tools used to break ground and to chop things up may be referred to as mattocks. An adz is kind of a cross between a hoe and an axe, with the blade at right angles to the handle, and usually curved back a bit. It is used for squaring up logs and for hollowing out large pieces of wood.
• Post modernism is some kind of ironic philosophy, that came about a few decades back ...

While encompassing a disparate variety of approaches, postmodernism is typically defined by an attitude of skepticism, irony, or rejection toward the meta-narratives and ideologies of modernism, and often calls into question various assumptions of Enlightenment rationality.[5] Common objects of postmodern critique include universalist notions of objective reality, morality, truth, human nature, reason, language, and social progress.[5] Postmodern thinkers frequently call attention to the contextual or socially-conditioned nature of knowledge claims and value systems, situating them as products of particular political, historical, or cultural discourses and hierarchies.[5] Accordingly, postmodern thought is broadly characterized by tendencies to self-referentiality, epistemological and moral relativism, pluralism, subjectivism, and irreverence.[5]

Postmodernism critical approaches gained purchase in the 1980s and 1990s, and have been adopted in a variety of academic and theoretical disciplines, including cultural studies, philosophy of science, economics, linguistics, architecture, feminist theory, and literary criticism, as well as art movements in fields such as literature and music. Postmodernism is often associated with schools of thought such as deconstruction and post-structuralism, as well as philosophers such as Jean-François Lyotard, Jacques Derrida, and Fredric Jameson, though many so-labeled thinkers have criticized the term.
Also, it's all BS [ scholarly paper alert Level 2 !!, but 3 paragraphs gives you the gist ]
• As part of that deconstruction and post-structuralism, there is a branch of study called semiosis, which is the study of "meaning-making", the study of "sign process", and meaningful communication. The general term for the whole endeavor is called semiotics.
Whoa, heavy stuff, all of it. Well, except for the handled tools, most of which have been around for centuries.
And that brings me to the pun, finally. Mostly. Responding to a post on yet another call for "common sense" gun control, this time by Senator Tim Scott, who actually argues that the system already in place could have prevented the latest school shooting if people had used it properly. Riight, I think he's saying that we need a more efficient total nanny state, with all tips and suspicions acted on instantly by a massive army of thought police and 3am Stasi types.
So the pun, for those few who have read this far, finally???
Wretched. Although it does make a bit of deconstructed sense, since all these academic niche-fillers metaphorically do is shovel shit, break apart old solid ground, and chip away at the way most of us see the world.

********


02/18/18
Wakanda Fool Am I?
Black Panther biggest opening weekend ever, best movie ever, best anything and everything ever ever ever ever!!!
Oh, and why not register to vote while you're here at the movies?
An activist group has launched a voter registration effort aimed at black voters at screenings of the "Black Panther" movie nationwide.

Members of the Electoral Justice Project, an offshoot of the Movement for Black Lives, are seeking to motivate black voters and increase political engagement with the #WakandaTheVote campaign, the website Blavity reported.

Wakanda is the fictional African nation featured in the long-anticipated Marvel film "Black Panther."

Kayla Reed, Jessica Byrd and Rukia Lumumba founded the Electoral Justice Project last year, and told Blavity that the movement has been effective "because we meet our communities where they are, whether that's in the streets, at the city council meeting, or in the movie theater."

"This weekend we wanted to meet our people in Wakanda," Byrd and Reed told Blavity. "We know that for some it's a superhero world, but we know that the world we deserve is still waiting to be built — and we want to build it."
Maybe this isn't such a bad idea. Certainly they are seizing the moment, although it's a bit hard to believe that there would be many eligible voters out there who hadn't made any effort to get themselves registered, but decided to at a movie. OTOH, perhaps they're all enthused, and feeling proud, and wanting to be part of a magical future, so strike while the iron is hot I guess.
I don't know what that "the world we deserve is still waiting to be built" line means, but I hope their vision for that world is inclusionary and finally gets beyond things as ultimately meaningless as skin tone. The fantasy world of Wakanda exists in impossible isolation, which is not the way the real world works these days. Keeping the magic power to yourselves will only breed enemies, no matter how benign your secret culture might be.
I do know that vast numbers of tickets to this film were sold in advance - millions of them - to give away to black school kids, and that the pre-release hype has been intense. There was even a BP related car ad during the Super Bowl. Superb marketing, but let's see how the sustained sales go after a couple weeks. And let's see how it does oversees, which is where nearly all films earn the vast majority of their money. Like 2/3 of it. Will Black Panther see sell out crowds in India and China? Wait and see.

***********


Hot Mess
Ooh, I like it.

***********


"Major" Earthquake Hits UK
Locals having fun making fun of 30 second 4.4 shaker in Wales
Wales and south west England were rocked by the biggest earthquake to hit the UK in 10 years today - but the biggest effect it had was on social media.

The tremor, which measured 4.4 on the Richter scale, was centered eight miles north-east of Swansea in Cwmllynfell.

It was the biggest earthquake to hit the UK a decade after a 5.2 quake was recorded in Market Rasen, Lincolnshire on February 27, 2008.

Although Dyfed-Powys Police said in a statement at the time that they were receiving an 'extremely high call volume', no injuries have since been reported.

Several buildings were reportedly damaged or evacuated as a precaution, but most people only felt the shake very briefly, or completely missed it at all.

People across the UK took to Twitter today to mock the supposed 'carnage' caused by the relatively small quake, or to comment on what they felt and saw.
...
Others put a sarcastic twist on classic tweets in the aftermaths of disasters about rebuilding and standing together.

One individual shared a photo of a garden chair that had fallen over another of some bins lying on their side with the caption: 'Fear not South Wales, we can rebuild after this earthquake.'
I like the one who says how the quake struck Merthyr Tydfil and has caused £50M worth of improvements.
"Taking the piss" - that's the English way.


***********



Blind Sheik Now Burning In Hell
Bad Santa? No, Worst Santa.
Omar Abdel-Rahman, the Muslim cleric known as "the blind sheikh" who was convicted of conspiracy in the 1993 World Trade Center bombing and of planning a broader "war of urban terrorism" in the United States, died on Saturday in a North Carolina prison, authorities said.

Abdel-Rahman, 78, died of natural causes at 9:40 a.m. (1440 GMT) at a medical center at a federal prison compound in Butner, North Carolina, according to Greg Norton, a spokesman. The cleric, who had diabetes and coronary artery disease, had been incarcerated at the complex for nearly 10 years, Norton said.
...
The Egyptian-born Abdel-Rahman remained a spiritual leader for radical Muslims even after more than 20 years in prison.

With his long gray beard, sunglasses and red and white clerical cap, the charismatic Abdel-Rahman was the face of radical Islam in the 1980s and 1990s. He preached a fiery brand of Islam that called for the death of people and governments he disapproved of and the installation of an Islamic government in Egypt. His following was tied to fundamentalist killings and bomb attacks around the world.
It's a damn shame he wasn't executed. And it's a damneder shame that our Dummies In Charge never used him as a propaganda tool, laying down a new vocal track over videos of him speechifying. They could have used him to push an anti-jihad message, or at least to mock the crap out of the splodey-dopes. A missed opportunity. And I bet they won't bury him in a vat of pig offal either, which is what he deserves.

***********


Half a foot of white arrived last night, but it's clear and sunny this morning. How lovely the winter sky looks after a storm has washed the air clean. The trees and bushes here are all bent low under the weight of all the thick heavy snow, but with a bit of breeze blowing this morning large globs are falling off all over the place. That's a good thing, and with temps just above freezing and the sun shining brightly, a lot more of it will clear off today.
Ginger is doing fine, and came down for a bit of breakfast. It looks like his face is healing up, even without any antibiotics. Outdoor kiittehs are tough, and he's otherwise a well fed healthy cat. So I was probably worrying too much.
Having my next cup of coffee and starting to think about going out and seeing to cleaning off the cars.


***********


02/17/18
7:30pm Snowing Like Mad
We just drove back from Allentown PA. What is usually a 48 minute drive took us more than 2 1/4 hours. We got on the road within minutes of when the snow started. Horry clap. Nearly white out conditions, snow piling up 1 1/2" per hour at least, very limited traction, traffic going 12mph. But we made it. And now we can relax. And as we're getting off the highway at our home exit here in Clinton, we see the highway trucks going the other way spreading salt. It's not like they didn't know this storm was coming for at least a day and a half. Forecast is for 3-6", but if it keeps coming down at this rate it's going to be closer to a foot. Crivens.
I shoveled off the stairs and our sidewalk, put fresh food and water out for Ginger cat, but who knows where he is. Hopefully sleeping warm and dry in the catspah. Be safe my little fur buddy.

***********


Some mornings I just feel like one of Pavlov's dogs. Try to sleep late on a Saturday, phooey. I get up at a quarter to six, alarm clock or no. Find my way to the kitchen and get the coffee going, and put out some food for the patio cats. Cat. My buddy Harry is gone. It's been 12 days now. I miss him. We cared for him every day, and he was well fed and pampered. But he wandered off anyway. I looked all around the area several times, and didn't find anything, so my prayer is that one of our 550 neighbors took him in and he's living a life of warmth and comfort. I think he always wanted to be an indoor kitty anyway. But Ginger is still with us, and he's on the mend. I think he got in a fight or something the other day; his face was kind of swollen and a bit bloody. I tried to get my vet to dispense some liquid antibiotic I could add to his food to help his recovery, but they can't do that. And while I can find places online where a "scrip vet" will write one up for you and sell you the drugs for only double the usual price, they take a week or more to deliver, so what's the point? But Ging looks better today, and he ate heartily at his food. And I saw him eat 4 times yesterday, so I guess he'll be Ok.
We won all 7 points at bowling last night. We haven't swept a night in ages, so good for us. With this major change in the weather the lane conditions were very weird, and the other team couldn't adapt to them. I had trouble with them too, but once I started lazy bowling the ball would just roll into the pocket with a bit of lateral flair, and that was good enough. I threw a 587 series, averaging over 195, so I'm content.
And after several days of warm, and non-stop rain the whole time, it's clear and cold and windy today, and the forecast is for half a foot of snow tonight. Yarg. Winter, she is not over yet.
*******
Damn. Sun glare on the screen. The seasons are slowly shifting and the sun is coming up quite a bit earlier now. And it comes right in the window here, so I guess I have to step away from the PC for a bit.



The usual BS this morning:
• Some drive by in Tampa; it's a "near school" shooting. Come on, let your damn agenda go, m'kay?


• Baltimore jury awards "ghetto lottery" $37M to family of woman killed by police "wrongul death". Confused situation; cops had tried to serve warrants, got shot at?, her with a shotgun in one hand and a baby in the other? 6 hour standoff, but people leaving the apartment after the police cordon in place. Too complicated for me this early in the morning, but the award is way over the state's cap amount.
This line I found irritating:

"This win is for all of my sisters in the movement who have lost their children to police violence," she said. "Some of them have never received justice, either criminally or civil. I just want to tell them that this win is for them."
•
"I get knocked down, but I get up again You are never gonna keep me down"
Two dozen Aussies get
thrown off of cruise ship for brawling
multiple times.
And they're all related.
God, white people. Can't take them anywhere.
• The Gay gay gay Olympics!! GAK. I was watching a bit on the side screens at bowling last night. What the heck kind of freak show is going on over there? The alphabet soup SJW BLM LGBTQXYZ squad has taken over. Even the announcers are freaks. Let's have same gender pairs figure skating. Drag the flag. Hate on the Vice President. Hate on the President. It's racist because you lost the coin flip to carry the flag.
"America's sweetheart"
is some nancy-poufter. Plus all the dog-BQ, the norK cheerbots, the horrible weather, the MSM fawning over murderous NK tyrant
Whoa, fat
's evil dragon lady sister, and the greedy TV coverage. No wonder ratings are in the tank. But there have been some
outstanding moments
too.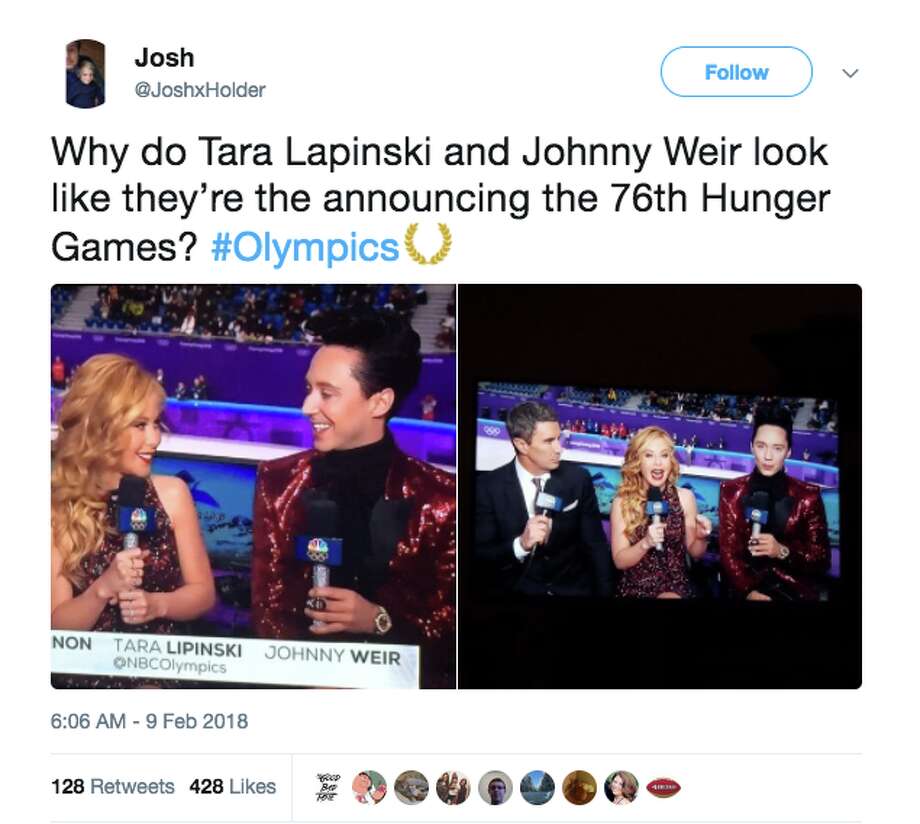 W. T. F. ?

*******


02/16/18
Mmmm, Tastes Like
NOTHING BURGER
Mueller Team "Major" Indictment: 13 Russians Meddled With 2016 Election! By saying mean things on social media. YAWWWWWN.
A federal grand jury has indicted 13 Russian nationals and three Russian entities for alleged interference in the 2016 presidential elections, during which they boosted the candidacy of Donald Trump [ and Bernie Sanders ], special counsel Robert Mueller's office said Friday.

The indictment says that a Russian organization called the Internet Research Agency sought to wage "information warfare" against the United States by using fictitious American personas and social media platforms and other Internet-based media.

While that effort was launched in 2014, by early to mid-2016 the defendants were "supporting the presidential campaign of then-candidate Donald J. Trump ... and disparaging Hillary Clinton," the indictment charges.

As part of those efforts, the defendants also encouraged minority groups to either not vote for in the election or to vote for a third-party candidate. Both actions would have hurt Clinton, who received significant support from minority voters.

And after the election of Trump as president in November 2016, the defendants used fake personas to organize and coordinate political rallies in support of Trump, while also doing the same to create rallies "protesting the results" of the election, the indictment said.

On one day, Nov. 12, 2016, the defendants organized a rally in New York to "show your support for President-elect Donald Trump" while at the same time organizing a "Trump is NOT my president rally" that also was held in New York.

NO AMERICANS WERE KNOWINGLY INVOLVED. ANYWHERE.
The defendants conducted information warfare against the U.S., Rosenstein announced Friday. Twelve of the individual defendants worked at various times for Internet Research Agency, based in St. Petersburg, he added.

They set up a "virtual private network" in the U.S. - making it appear that the social media accounts they were using were controlled by people in the U.S., Rosenstein said.

There's no allegation that any American was knowingly involved in the conspiracy, Rosenstein said. Nor was there an allegation that the efforts of the defendants affected the outcome of the election. The indictment, he told reporters, is a reminder that "people are not always who they appear to be." He said the defendants wanted to undermine confidence in our democracy.

On Friday, a D.C. federal grand jury returned an indictment against the Internet Research Agency, a Russian organization which has connections to Russian President Vladimir Putin—it names 13 Russian nationals and three Russian entities that accuses them of violating U.S. criminal laws to meddle in U.S. elections and political processes. According to a spokesman for the special counsel's office, the indictment charges all of the defendants with conspiracy to defraud the U.S., as well as "three defendants with conspiracy to commit wire fraud and bank fraud, and five defendants with aggravated identity theft."

According to the indictment, "Some Defendants, posing as U.S. persons and without revealing their Russian association, communicated with unwitting individuals associated with the Trump Campaign and with other political activists to seek to coordinate political activities."

Working with the Internet Research Agency, the defendants "posted derogatory information" about several candidates, the indictment says, and by mid-2016, their efforts included "supporting the presidential campaign of then-candidate Donald J. Trump and disparaging Hillary Clinton," the indictment says. Beginning in April, 2016, the defendants concealed their identities in order to purchase political advertisements on U.S. social media and other online sites. These ads were paid for using Russian bank accounts and registered in the names of fictitious U.S. residents.
They are accused of having a "strategic goal to sow discord in the U.S. political system, including the 2016 presidential election."

The 37-page indictment was signed by Special Counsel Robert Mueller. They are accused of spreading derogatory information about Democratic presidential nominee Hillary Clinton, denigrating Republican candidates Ted Cruz and Marco Rubio—and supporting Democratic candidate Bernie Sanders and then-Republican candidate Donald Trump.
...
The indictment said the defendants purchased political advertisements on social media in the names of U.S. persons and entities. It also accuses them of staging political rallies inside the United States while posing as U.S. grassroots groups.
...
The three entities charged are Internet Research Agency LLC, Concord Management and Consulting LLC and Concord Catering.
Also maybe some money laundering and wire fraud. Because, hey, Russians.
So what did they do? They said negative things on social media about the front runners from both parties, and supported the long shot candidates. And, just like all the famous people, they ginned up a bunch of phony users and followers to make themselves look bigger than they actually were. In other words, they ran a bunch of internet trolls. Like that NEVER EVER happened before.
Net election influence? Pretty much zero. Especially on Americans 40 or older who don't spend much of any time on social media. All they did was get people pissed off about the elections, which is what Americans do naturally anyway.
And Team Mueller indicted a research group, a consulting group, and a caterer. A caterer. What, was there Russian dressing on that Reuben sammich nothingburger??
How many millions of dollars did this investigation cost us? I'd guess that the news and fake news about the investigation itself was about 1000 times more divisive than anything they accomplished. And that cost Putin nothing. Score!!!



Oh, just to repeat the bottom line ...
One reporter noted that, "On page four of the indictment, paragraph six, it specifically talks about the Trump campaign, saying that defendants communicated with unwitting individuals associated with the Trump campaign."

"My question is later in the indictment, campaign officials are referenced not by their name, by campaign official one or two or three," she continued. "Were campaign officials cooperative or were they duped? What was their relationship with this?"

Rosenstein answered, "There is no allegation in the indictment that any American was a knowing participant in the alleged unlawful activity."

"There is no allegation in the indictment that the charged conduct altered the outcome of the 2016 election."

This stunning admission both seemingly clears the Trump campaign from accusations of collusion with Russia, and puts a stop to the idea that President Trump won the election due to Russian interference.
"Unwitting" might be even better than "unknowing". The Dems must be choking on their own vomit at this point. Gee, too bad.

***********



I am so sick of this bullshit. But maybe I should be grateful this Sheriff guy waited a whole 48 hours before pushing his statist agenda. But the MSM is rolling out the bull-dozer once again.
FL Sheriff: Vote Out Elected Officials Against Gun Control
In the wake of this week's deadly Florida high school shooting, Broward County Sheriff Scott Israel called out local lawmakers during a candlelight vigil for the victims, saying those who did not push for new gun laws "will not get reelected."

"If you're an elected official, and you want to keep things the way they are, and not do things differently, if you want to keep the gun laws as they are now, you will not get re-elected in Broward County," Israel said Thursday night to cheers, as locals grieved the 17 victims killed a day earlier.

The vigil in Parkland, near the Marjory Stoneman Douglas High School, drew about 1,000 people and attendees at one point began chanting "No more guns! No more guns!", according to the Associated Press.
People hoist up their candles during a vigil for the victims of the Wednesday shooting at Marjory Stoneman Douglas High School, in Parkland, Fla., Thursday, Feb. 15, 2018. Nikolas Cruz, a former student, was charged with 17 counts of premeditated murder on Thursday. (AP Photo/Gerald Herbert)

People hoist up their candles during a vigil for the victims of the Wednesday shooting at Marjory Stoneman Douglas High School. (AP)

Many showed up wearing red – the school color, and one sign read "Kids don't need guns. No guns under 21."


Maybe raising the firearms ownership age to 21 is a good idea. We've already done that with the drinking age. BUT if we're going to delay those two aspects of adulthood, let's also raise the voting age to 21. Seems fair. And driving licenses. And the military enlistment age to 21 too. Which is going to have a serious impact. But that's also fair, if complete adulthood doesn't start until 21.
Or perhaps you temporarily ADD those rights of adulthood to teens serving in the military, for the time that they are in the military? It's an idea. Join the Army, learn to drive, have a beer (only at the bars on base), cast your ballot. And sure, you can own a gun, while you are on full time active duty for an enlistment hitch lasting at least 3 years. That way you'll be 21 when you get out anyway. Not to mention the whole "children 26 and under" on their parents health insurance policy. We keep delaying adulthood more every generation. Heck, we even keep delaying childhood, not weaning some kids until they're several years old, and not getting them potty trained until after they're in nursery school or kindergarten. That's messed up.
Of course, all of that is about legal things. Millions of criminals of all ages have access to firearms without regards to any laws. And that, of course, begs the standard gun control question: will more laws do any good?
I still think a more pro-active mental health approach is the better solution, but in this screwed up age I can guarantee it would be abused. "Lock him up, he's insane. Obviously, since he voted for Trump. Or joined the NRA. Or likes to eat meat. Or likes V8 engines. Or limited government." Common sense and morality have long ago flown the coop. Insanity is the new normal. How can you keep the loonies on the path when the loonies are already in charge?
On the fourth hand, I'm pretty sure that no county can put any gun control laws into effect that don't exist at the state level. Philadelphia was trying that one for years, and every year they got shut down at the statehouse. OTOH, New York City has had its own set of special firearms laws for over a century.
On the fifth hand, this is Broward County, home of the hanging chad and presumed voter intent. Maybe they're all pretty cray-cray there already.
...
And of course the fake news media is blaming President Trump.
Fresh off their disinformation campaign in the immediate aftermath of the Parkland, Florida school shooting in which they falsely claimed there had been 18 school shootings this year, the three major network news outlets (ABC, CBS, and NBC) moved on to another fake news topic they wanted to push on the American people: President Trump and the GOP made it easier for mentally ill people to buy guns.

The accusation that a bill designed to remove restrictions and allow the mentally ill to purchase guns was passed by the GOP and signed by President Trump had long been debunked. As the National Review's Charles C.W. Cooke wrote over a year ago, what got removed was "in layman's terms: The rule would have allowed bureaucrats within one of our federal agencies to bar American citizens from exercising a constitutional right — and on the highly questionable grounds that to be incapable of managing one's finances is, by definition, to be a 'mental defective.'"

And the bill wasn't even supported by the NRA. But it was supported by the liberal ACLU and the American Association of People with Disabilities. Yet that didn't stop the networks from pushing lies and being appalled that the President wasn't exploiting the situation to push gun control as their previous president did.
Except a) this Cruz guy probably doesn't even have a checking account to balance, and b) needing some help with financial math isn't mental illness or defect, and c) it's all smoke and mirrors if the little dipshit was never adjudicated. Which he wasn't. Ever.


*******


Halfway There: NH To Pay $559M Powerball Money Into Account While Court Debates "Fame vs Fortune"
A woman who won a $559.7 million Powerball jackpot will get her money as a legal fight over releasing her identity plays out in court.

In a court filing on Thursday, the New Hampshire Lottery Commission approved the payment to a trust the woman set up. The winning ticket will be placed in a secure location until a court decides whether it's subject to the state's Right to Know Law.

Lawyers for the woman, identified as Jane Doe, say she signed the back of the ticket following the Jan. 6 drawing, the nation's eighth-largest lottery jackpot, without realizing it would result in her name and address being made public. Under New Hampshire law, a lottery winner's name, town and prize amount are public information.

Her resulting dilemma – forgo either a once-in-a-lifetime payday, or her anonymity – is legally impermissible, according to her attorney.

"She is a longtime resident of New Hampshire and is an engaged community member," the woman's attorney wrote in court documents. "She wishes to continue this work and the freedom to walk into a grocery store or attend public events without being known or targeted as the winner of a half-billion dollars."
I can totally see the "under duress" angle here, but let's get real. The store that sold her the ticket gets a nice cash bonus and they get to hang a sign in the window. So everyone in her tiny little town knows somebody local struck it YUGE. The moment she spends any kind of money, whether a new car or home repairs or whatever, then the word will be out. So realistically she's going to have to move anyway. But her new neighbors won't know she's rock star rich.

---

*******


02/15/18
Smells like agenda driven BS to me
Yesterday this Cruz loonie was a far leftist antifa junior jihadi Democrat. Today he's a far right wing secessionist Trump supporter and junior Klan Kleagle. WTF. What, tomorrow he'll be the Florida chairman of the NRA and the White House Youth Outreach coordinator?
Yet another mass shooting, and once again we see the facts being filtered and molded to fit the agenda. Vegas, Newton, etc. We've been here before so many times.
There is no real truth any longer. Whoever hacks the data first, 'shops the pics fastest, and screams the loudest owns the "facts". In a month or two, or perhaps in only a couple days, or even by this evening, you won't know any different. Welcome to the Matrix.

*******


A change of pace
Instagram and lad's mag model Natalia Barulich

*******


Well of course. That's par for the course. The FBI always knows in advance. And just like TSA, they never stop anything.
FBI Was Tipped Off About FL School Shooter 5 Months Ago
Last fall, a Mississippi bail bondsman and frequent YouTube vlogger noticed an alarming comment left on one of his videos. "I'm going to be a professional school shooter," said a user named Nikolas Cruz.

The YouTuber, 36-year-old Ben Bennight, alerted the FBI, emailing a screenshot of the comment to the bureau's tips account. He also flagged the comment to YouTube, which removed it from the video.

Agents with the bureau's Mississippi field office got back to him "immediately," Bennight said, and conducted an in-person interview the following day, on Sept. 25.

"They came to my office the next morning and asked me if I knew anything about the person," Bennight told BuzzFeed News. "I didn't. They took a copy of the screenshot and that was the last I heard from them."

FBI agents contacted Bennight again Wednesday, after a 19-year-old named Nikolas Cruz allegedly opened fire at Marjory Stoneman Douglas High School in South Florida, killing at least 17 people.

In the wake of the deadly shooting, questions have emerged over whether officials and acquaintances had missed warning signs about the alleged shooter, a former student who was expelled from the high school last year for disciplinary reasons.

Classmates, relatives, and neighbors have described Cruz as a troubled "loner" who often talked about guns and flaunted his obsession with weapons on his social media accounts. And Jim Gard, a math teacher at the school, told the Miami Herald that the teen had previously been identified as a potential threat to other students.
Instead of having a never ending argument about gun control, maybe it's time we had a realistic discussion about mental health, and figured out some kind of fix. Most mental hospitals were emptied out in the mid-70s, and the crazy folks have been amongst us ever since. And few of the new ones are ever gathered up and secluded for treatment. It's time we had that Needs of the One vs Needs of the Many conversation, and come up with a plan.
Here's one idea.


*******



Nobody Say The "I"-Word
"Political Unrest" Causing Big Drop In Maldives Tourism
Maldives hit by hundreds of holiday cancellations as state of emergency continues

The state of emergency imposed by the authorities on February 5 - as part of an escalating political chasm between the president and key opposition figures - is now bearing bruised fruit in the form of cancelled bookings, travel warnings from foreign governments, and tourists deciding it might be better to stay away.

"We have had about 50 to 60 room cancellations per day, and the number is consistent since it started," a spokesperson for Paradise Island Resort-Villa Group - which runs a 282-room resort a 20-minute speedboat ride from the capital Malé - told Reuters. "This is the same for all of our properties in the country."

President Abdulla Yameen declared the state of emergency - which is due to run for 15 days - at the start of last week, in response to a ruling by judges that leading members of the opposition, including the former president Maumoon Abdul Gayoom, should be freed. Gayoom, the president's half-brother, who was the Maldivian head of state between 1978 and 2008, was arrested on February 6.

The judiciary also quashed the 2015 terrorism conviction against Mohamed Nasheed, Gayoom's successor as president. Nasheed claimed political asylum in Britain in 2016.
...
This is not the first time political issues in the capital have sent ripples of uncertainty across the rest of the island nation.

Nasheed's resignation from the tob job in February 2012 - an act under pressure which has been described as a coup d'etat - also caused concerns about the Maldives' suitability as a holiday destination. Nasheed had become the country's first democratically elected leader by winning the presidential election in November 2008.

His 2015 conviction for terrorism saw him sentenced to 13 years at Maafushi Prison. Amnesty International has described the conviction as "politically motivated", while the USA has voiced its concern at the "apparent lack of appropriate criminal procedures during the trial".

Nasheed claimed asylum in the UK in May 2016 after travelling here for medical treatment.
Riiight. One tinpot dictator trying to purge his demesnes of all the tinpot wannabes and usedtobes. And it has nothing to do with them all being muzzies of different subsets. No, because that's NEVER an issue in a place like this.
And the rest of the world is wisely staying away, just in case a bunch of airplanes, ships, and hotels might start accidentally exploding. Because that never happens anywhere either.
The Maldives is an island archipelago off the tip of southern India. It's been an Islamic state since the early Middle Ages. This is one of the places that used to use sea shells as money. A bit under half a million people live there on about 115 square miles of land. The whole place is hardly more than a breakwater; most of the land is less than 5 feet above sea level. It's a beach resort and a nice place to go reef diving. Other than that, the locals grow coconuts and go fishing. It is also the place with the highest divorce rate around, as well as having a new island formed entirely by imported garbage.



*******


Feminism Ruins Another Film Gala
Female actors attending this year's Berlin film festival are being encouraged to ditch high heels and tight gowns in favour of comfortable clothes in a campaign to bring equal rights to the red carpet.

Under the Twitter hashtag #NobodysDoll, German actor Anna Brüggemann has said she wishes to challenge the "patriarchal gaze" women habitually face at film festivals and award ceremonies, and to inspire actors to wear what they want instead.

"The red carpet is like a throwback to the 1950s," she told the Guardian ahead of the film festival, which begins on Thursday.

"Women are expected to squeeze into tight-fitting, low-cut dresses and totter on impossible heels in order to serve the gaze of those who'll judge whether they are marketable or not.

"It's time we had different images to look up to, of headstrong, unconventional women."

Brüggemann, 36, a prominent German TV and film actor, said she looked forward to stepping out with a group of other actors – including film stars Lavinia Wilson, Franziska Weisz, and Palina Rojinski, all of whom are household names in Germany – who had signed up to her cause.

Cowboy boots, leather jackets, T-shirts and trainers – anything is allowed, she said. "Low-cut gowns as well, if that's your thing. The main thing is that the actress feels comfortable in it."
Go on, show up any old which way. No point in doing your hair or makeup, and don't even bother to bathe. Forget about shaving your legs or pits, and what the heck, be proud of that mustache and don't wax and bleach it. Put on any old burlap sack and that ragged old pair of Keds you reserve for working in the garden and taking out the garbage.
And then proudly show yourself off to the whole world. Completely destroy the illusion of glamour that your entire industry is based on, and let us all see that you really aren't much better looking than anyone else. You're just an effective palette for the wardrobe and makeup pros to work on. And then we'll have to judge you on nothing else than your talent, which may not really be all that much. So I hope you've got a big wad put aside, because you might not have much employment left here. Don't worry, Walmart always need greeters, and Taco Bell needs more burrito stuffers all the time. Because, once you put the sexy glamour girl stuff behind you, you really have no other skills. And since you got into the industry at 15, instead of getting any real schoolastic education, you've got a stage-school GED. Maybe. So burrito stuffer is about the best you can hope for. If you can keep the pace and not screw it up. The rest of the world only gets one "take" to do the job right the first time.
PS - And this proves that you really aren't very bright. You're falling for the BS from the ugly sea-hag squad. They can't stand it that you can be beautiful and alluring, so they've got to mess with your empty little head and make you believe you're another victim of Teh Patriarchy!!! ( just ignore those millions in your offshore bank accounts ) and make you give up the only thing you've got. In the name of equality. Right. Equal misery and dissatisfaction all around. I can hear them laughing at you from here.


*******


02/14/18
Update 2: Stoneman High Football Coach Sacrificed Himself To Save Students
When a shooter opened fire at Marjory Stoneman Douglas High School in Broward County on Wednesday afternoon, reports emerged on Twitter of a football coach jumping in front of students to protect them from the shooter.

Coach Aaron Feis was initially said to be dead, eliciting tributes on social media. Subsequent posts, including by a fellow coach, said he was wounded but had survived the shooting.

"Coach Feis has not passed. He was shot but is not dead," Jordan May, the son of Stoneman Douglas head football coach Willis "Peanut" May and a coach himself, said on Twitter. Willis May was in his office when the mass shooting occurred and escaped harm, his son said.

By 9 p.m., Broward Sheriff Scott Israel announced that a football coach had died. He did not name the coach.
...
In addition to coaching football, Feis worked as a security guard at the school for at least eight years and took his role protecting students very seriously, said Andrew Hofmann, a former student at the school who recently coached the swimming and water polo teams.

"He's very well dedicated to the safety of the school during the daytime," Hofmann said early in the evening, before Israel made his announcement.
...
Feis graduated from Douglas High in 1999 and has worked at the school for his entire coaching career, according to his bio on the school's website.
God bless this man.

*******


FL SCHOOL SHOOTING UPDATE: 17 Kids Dead 14+ More Wounded, Shooter Used an AR-15
PARKLAND (CBSMiami) — Investigators are trying to figure out what led a gunman to open fire at a Parkland high school, killing 17 people.

Deputies confirmed 17 people have died and at least 14 people were injured in the shooting at Marjory Stoneman Douglas High School.

Broward Sheriff Scott Israel said 12 people died inside the school, 2 died outside of the school, 1 person died on the corner near the school and 2 people died at hospital.

The suspected shooter, identified as Nikolas Cruz, 19, is in custody. Cruz, a former student, used an AR-15 rifle and had multiple magazines on him, Israel said.

Israel said earlier he was not sure why Cruz was kicked out of the school.

Senator Bill Nelson (D-FL) said the shooter had a gas mask on, pulled the fire alarm then used smoke grenades as students ran out. As for where the suspected gunman might have gotten the weapons, Nelson said "I have no idea."

A student who knows Cruz said nobody in the school would pick on him.

"He always had guns on him and stuff like that," said a student who knew Cruz. "He was a little bit of a troubled kid."

Israel made a point to mention that people who know something is not right or see something that shouldn't be have a responsibility to do the right thing.
I just don't understand the world anymore. But let's see what anti-depressents and anti-psycho drugs this freak was on ... that's almost a guaranteee with these things. This is the new "normal" and it's friggin sick.
******
I go to the store for an hour ...
Mass Shooting At Florida School
20 kids shot, many dead?
Sheriff: Shooter in custody
At least 20 students were feared hurt and "there are many deaths," according to Sen. Bill Nelson, in a shooting Wednesday at a high school in Parkland, Florida, as local media reported a student was considered a person of interest.

Marjory Stoneman Douglas High School is under lockdown and police are on the scene after reports of shots fired and potential victims, officials said Wednesday.
Police have taken a person into custody in connection a school shooting at Marjory Stoneman Douglas High School in Parkland.

Officers could be seen handling someone in handcuffs near at a community at 11735 NW 47th Drive, near the school.

A source briefed on events says "there are multiple people shot" and the shooter "is possibly a former student."

The father of a student at the school says the shooter was allegedly "wearing a black vest with a red shirt…and supposedly he pulled the fire alarm and planned it," according to CBS This Morning.
This took place right before, or during, afternoon dismissal.
Aerial footage from WSVN showed a number of people lying on the ground outside the school, being treated for injuries and moved to ambulances. As students streamed away from the school, some ran while others walked quickly in orderly lines with their hands on or above their heads.

Nicole Baltzer, 18, said she was in trigonometry class about 10 minutes before the end of the school day when the fire alarm went off. As students evacuated, she heard six gunshots and everyone started running back inside the school, Baltzer told CNN's Sara Ganim.
Parkland Florida is just northwest of Fort Lauderdale, a few miles in from the Atlantic coast just west of Boca Raton. The school is two blocks east of the big empty Everglades swamp.
**********
I wonder if it's possible to suffer contact racial embarrassment on the internet? I mean, are these people real? Do they actually think things like this? #fighttheprivilegejustkillyourself
*********
*********
Oh boy, Valentine's Day. Guess I'd better go buy a card.
*********
Surprise: Top Gov ICE Lawyer A Slimy Scumbag
A U.S. Immigration and Customs Enforcement attorney has resigned and faces federal charges he stole immigrants' identities and used the information to get credit cards.

Raphael Sanchez, ICE's chief counsel in Seattle, Wash., was charged with wire fraud and aggravated identity theft in the U.S. District Court for the Western District of Washington.

Along with stealing identities, he is accused of defrauding creditors in the scam, which allegedly took place for four years—from roughly October 2013 to October 2017.

A court document shows Sanchez is accused of stealing the identities of seven people involved in immigration proceedings and then pilfering from American Express, Bank of America, Capital One, Citibank, Discover and JPMorgan Chase.

"Sanchez devised and intended to devise a scheme ... Using the personally identifying information of seven aliens in various stages of immigration proceedings with the United States Immigrant and Customs Enforcement to obtain money and property by means of materially false and fraudulent pretenses," according to the court document.
Such a humanitarian, working so hard to help others.

*********


02/13/18
I'm baaack, finally
4 1/2 hour service call from the cable guy, to install an upgraded wifi router. Ok, and to hunt down and eliminate noise on the co-ax cables which were causing a signal leak? Right, whatever. I got a new length of cable out it, and now I have full powered TV, internet, and telephone once again. Of course, he wasn't out of here 2 minutes when it stopped working. Because he'd plugged the box into a wall socket that's on the same switch as the light in the bedroom. Turn off the light and the wifi goes out. d'oh!! So I moved the plug to a socket that's always on. And now I'm good. Gak, what a waste of half my day.

*******


I am so tired of this never ending delusional lie.
New Nefertiti Bust Outrage: She Ain't Be Black!!
Well no shit. Guess why? Because A) the ancient Egyptians were NOT black people, and B) Black people NEVER ruled ancient Egypt except for one brief period of about 80 years very late in the civilization's thousands of years long history (25th Dynasty, Late Period) when the nation was fractured and weak.
Nefertiti, wife of Amenhotep IV, aka Akhenaten, lived near the end of the 18th Dynasty during the New Kingdom period. That was around 1350 BC, whereas the Kushite Empire (Nubian rule) was in the 25th Dynasty was about 750 BC, 600 or more years later. And while those ancient people on the Nile called their river valley culture Kemet, the black land, it was called such because of the annual Nile inundation that left a fresh layer of rich silt behind it. Not because they were black. But the believers simply will not listen. And I'd like to smack them with something, like a bucket of old cold pasta and fish.
Pharaonic Egypt was a Middle Eastern culture, long before there was even a Middle East. But those people, their enemies to the west in Libya, and their enemies to the east in Bablyon, Sumeria, Persia, and the Levant, were not african negroes. They were Indo-European-Mediterranean types. Brown, but not black and nappy headed. Completely different races. Period.



A new bust of one of the most powerful women to ever have lived is creating controversy online, with people complaining it's been whitewashed. A 3D model of Egyptian Queen Nefertiti's face has sparked a race row - with many claiming it should be darker.

Working from the mummy, scientists from the University of Bristol brought the 3,400-year-old Queen - thought to be Tutankhamun's mother - to life using 3D imaging technology.Then, paleoartist Elisabeth Dayes recreated Nefertiti's face on the bust, with the entire process taking more than 500 hours.

"This remarkable face seems to be consistent with ancient representations of Nefertiti," said Aidan Dodson, an Egyptologist at Bristol University who was involved in the project.

The badly damaged mummy of the woman nicknamed the "Younger Lady" was uncovered in a tomb in Egypt's Valley of the Kings in 1898.

Nefertiti was believed to have been queen alongside Pharaoh Akhenaten from 1353 to 1336 BC, and may have gone on to rule Egypt herself after her husband.

Her iconic bust, believed to be created around 1340 BC, was rediscovered in 1912 and is now displayed in the Neues Museum in Berlin.But, the latest 3D replica of her face is notably different: depicting a lighter skin tone, which some people claim is inaccurate.

"How arrogant must you be to convince yourself that Ancient Egypt was full of white people without a black person in sight?" tweeted activist Preston Mitchum. "Nefertiti, I'm sorry what they are trying to do to you."

Meanwhile, Lagos-based singer Jon Ogah said this representation of the queen was not her "true black self." Others on Twitter also chimed in, poking fun at the model's skin tone and labelling it a "lie."


I gather that this new bust was made based on measurements from the skull from the mummy known as the New Lady, who might have been her, and/or might have been King Tut's mummy mommy. The Armana period was a bit of a mess at the end, what with a sort of civil war, destroying the graves and sculptures, erasing the name of the Abomination king from history, and tearing down his capital city Armana. So if a generation or two of rulers doesn't perfectly line up, it's no real surprise.
And Ok, the new one is a couple shades lighter than the 3500 year old one. Because pigments never vary with age. Right. And fire can't melt steel. Right. However, neither the 18th Dynasty bust nor the newly created computer generated 3D model show even the slightest trace of negro features. Actually, I don't like the new one at all, whether it's accurate to the skull or not. She looks older, heavier, horse faced and unhappy, and somehow reminds me of Sarah Jessica Parker. Who, BTW, is also completely not black. This may have been Nefertiti at the end of her life, but I prefer the vibrant and elegant rendition of her made all those centuries ago.
Videos:
http://video.foxnews.com/v/5731771786001/?#sp=show-clips
https://www.msn.com/en-us/video/peopleandplaces/ancient-egypt%E2%80%99s-queen-nefertiti-bust-sparks-outrage/vi-BBJ3732
You can dream on all you want. But don't pitch a hissy fit when the real world doesn't line up with your fantasies. Now shut up, go read some history, then go away.


*******


02/12/18
Yay, DVR! We just watched the third episode of the Starz channels new show Counterpart, which airs Sunday nights. Even ignoring the spy vs spy stuff, JK Simmons is superb as Howard Silk, and as Howard Silk from the alternate universe. This week: in one world, Howard's wife miscarried years ago, but in the other world his daughter Anna is now full grown. Since "our" Howard is now over there, he is rather stunned to find this out, surprised, but also very pleased. In the closing scene, he's in her old bedroom, just looking around at her childish paintings, school pics, etc. There's no dialog, but Simmons expresses the full spectrum of fatherhood wonderment in just a few expressions. He's magnificent. Back on our side, alternate not-quite-evil Howard Prime goes into the same room, which is decorated the same, but full of old boxes of stuff. Broken dreams and dust. He opens the one marked "Anna", and finds a tiny afghan blanket, a small teddy bear, and an envelope with a few ultrasound prints. He just grimaces. The two Howards are exactly the same, but totally different. Even when they wear the same clothes, you can tell them apart just by their bearing and expressions. JK Simmons is really, really good.
For 29 years, he has dutifully showed up for his job as a low-level bureaucrat at the Office of Interchange, a super-secret United Nations spy agency headquartered in Berlin.

A crisis forces agency director Peter Quayle (Harry Lloyd) to reveal their true mission. About 30 years ago, a government experiment opened up a passage to a parallel world identical to ours.

The Office of Interchange guards the secret and the portal, exchanging vital information with "the other side." Howard is brought in on the big secret because someone has just shown up from the other side. The visitor's name is Howard Silk.

Howard, meet Howard. They are mirror images of each other, yet they couldn't be more different. Beneath the identical exteriors, they are a study in contrasts.

One Howard is meek, deferential and sensitive. The other is ruthless, cold and calculating.
Plus killer lesbian assassins, a dark Teutonic alternate world, spies, moles, and layers of scheming sinister corrupt bureaucrats on both sides. And endless internal questioning of who you are and what is real. It's a great show, so far.
Friday - August 26, 2016
fair use
Once in a while having a clearer understanding of the Fair Use Doctrine can come in handy.



What it is: LINK 1



Here's a checklist: LINK 2



Here's a nice graphical flowchart: LINK 3



Remember, at BMEWS it is always our intent to educate our readers in a non-profit manner.
---
Thursday - August 25, 2016
Finishing Strong
We mopped the floor with our opponents last night, taking all 3 games and a total margin of over 100 pins. They were 2 points ahead of us in the standings, but 6 down from the team ahead of them, so our 7-0 win gave us their slot in the standings but wasn't enough to bridge the points gap into the top 4. So we finished in 5th, and were rewarded a kingly $40 per person. Sweet. Yup, another 3 weeks and we would have been knocking on 1st place. Still, considering we were dead last by 4 points just 7 weeks ago, I think we came back real strong.
I've got a couple of new balls on order; the alley's summer time discount of 40% off created a better price including drilling than any of the online shops would sell me the same balls for without drilling. Sweet.
Winter league starts in 2 weeks. I'm just going to put those balls aside for a little while, not even have them drilled, until I get my release a bit more squared away. I've got to my axis tilt and rotation more where they ought to be. Seems like I can either rev the ball up and throw it straight, or rip threw it on the release and get a totally horizontal axis - ie a spinner. Both can make strikes, but neither will hook much at all, so I'm never going to get the kind of entry angle that a big hook shot gives. And that means consistent strikes with a big safety margin. That's not me. Not yet.
---
back to school
First day of school today in our county.
Two new kids on the high school bus early in the morning. Neither was on the grade school bus last year, so they either moved here over the summer or else they escaped from parochial schools and are now experiencing public education for the first time. Woo hoo.
An entire zoo full of little squeakers on the grade school bus. I counted 20 but I don't think all the kids made it in this morning. And it was helicopter parent time. Oh boy, both mommy and daddy showed up to put junior on the bus, and they got there early with babies in tow to give themselves lots of time to record this momentous event. Even the grandparents were there for a couple of the kids. So in a matter of minutes, I went from total isolation to being ring master for a crowd of almost 70 people. And then, once the individual pictures were taken, the group pictures were taken, the parents only pictures for Facebook were taken, the littlest army filled up half a school bus ("Oh look, how cute! She's reaching up to take that big first step onto the bus. Get her picture, get her picture!!"), and away they went. An exodus of SUVs and minivans ensued, of size and speed that would make Peiper's UK Travelers proud. And then it was lonely silence again.
Looks like it's going to be a good day to paint garages. Now until frost actually.

---
Wednesday - August 24, 2016
And now for something completely different..
At Haymarket Park: Trump by a Bobblehead
It was the battle of the bobbleheads.

Five hundred plastic, blue-pantsuit-wearing Hillary Clintons stood on tables across from 500 "Make America Great Again" red hat-wearing Donald Trumps—a stare down, but with plastered smiles on their bobblehead faces. Tuesday night marked the third Bobble Election at Haymarket Park, held in honor of the upcoming presidential election.

Saltdogs' fans cast their votes by choosing a free bobblehead before settling down for a game. Whichever of the 500 bobbleheads ran out first was the winner.

Charlie Meyer, president and general manager of the Lincoln Saltdogs, said the poll wasn't about politically dividing baseball fans but having fun and satisfying curiosity: Will Trump or Clinton be the last man or woman standing?

"It's been a heated race, and I think it will get much more heated once we get closer to November," Meyer said. "But this is a fun deal."

Besides entertainment, Meyer said they hoped to raise awareness by reminding people who haven't registered to vote to go do so.
It's 6am, home after a long day (night? Gotta love 3rd shift) at work, and I miiiiiight have made that bourbon & Coke a little stronger than anticipated (Wild Turkey 101, was finishing off the bottle)
This story made me smile.
---
Saturday - August 20, 2016
Rule 34 Is For Real
Rule 34 is the internet rule that says that some kind of porn exists for everything. Shoes, puppies, blueprints, Swiss cheese, rare books, anything. And if porn doesn't exist for it, the mere mention that such is the case will cause porn to be created for it.
After making my previous bridge post, I stared at my work and eventually realized there was a girl in the picture. Hiding half the truss, thanks. Fine. If that's how the game is played, let's go. I knew of one picture right off the top of my head. I even knew the model's name. So to the search engines, and I plug in "Ariel bridge"
and what comes back is ...



Not what I expected, but both awesome and abhorrent in its own right.
Awesome, because what you're looking at is a bowstring truss bridge, made from both wrought and cast iron (like I just wrote about) and utilizing our old friend the Phoenix Column. This means the bridge is older than I beams, but younger than the Civil War (because after the war the Phoenix Iron Company turned swords into plowshares almost literally and used their cannon building technology to make rigid braced hollow tubing that could be easily assembled on site; ie the Phoenix Column). And this particular bridge is given superb coverage by my fellow bridge hunter Nathan Holth. Awesomer, because it's a "WIBCO"; a bridge made by the prolific Wrought Iron Bridge Company of Canton, Ohio. The bridge now lives in a park in Mt. Vernon Ohio, so maybe our friend Turtler can go and visit. Google found it for me because the bridge is funded by the Ariel Foundation. Figures, right?
Abhorrent because the bowstring truss is very strong, so it was a total diss to just nail the thing to the side of a walkway - not even a bridge, just a wooden path with railings on pilings!!! - to make it look like a bridge. This little arch could support a steam locomotive, even though it's 140 years old. Also abhorr - ok, not really abhorrent, just a bit embarrassing, because the pictures I was looking for all came back in the search too; every one of them already stored in the back room here at this blog. Oh the photos are out there galore; I'm just the only one who renamed them to name the subjects.
Here's what I was looking for ... mildly NSFW, plus a few others similar, because this is a Rule 34 post after all.
---

That's Ariel, she's on a bridge, and the picture is bloody huge if you save it.
Hey, you knew there'd be redheads involved. They're always trying to pop up everywhere here.
Ok, a few others, mostly "artistic". Go find the hardcore ones yourself.
Huh, look at that. A little pop-up window. Thought they were all disabled. Wonder what happens if I click on it?

Hey, hey, what's happening here? I'm losing control of my PC!! Windows opening everywhere!!
Now wait just a goldarn minute here! There ain't no bridge in that last pic! (assistant whispers in ear, bringing Drew up to date) Oh, it's called a bridge? Fine. But enough.
Rule 34: give them an inch, and they'll try and sell you some cream to make it 9 inches.
full countered Pratt pony
Yes, it's finally time for another bridge post.



Counters are the diagonal members running in the opposite direction. They help manage shear stress. By using the full set of counters you get a bridge made of "X"s, which is very good at supporting transitional loads ... like when a locomotive drives up one end of the span, across it, and off the other end. This is also the very best reason to use forged steel components, because steel can handle switching from tension to compression, which wood and iron can't. Wood is always weak in tension, cast iron is weak in tension, and forged iron is weak in compression.
Too cute ... the model's name is Bailey. Like the Bailey bridge? Maybe she has a sister named Bridge-ette.
Woo hoo!
---
borderline blues
Buddy Guy blurs the line between rock and the blues. Who cares what you call it? This is dance music, even if you can't dance. Happy happy happy. Get up and move your big ass 'round, even if you don't have one of those either.
I've got the CD, which is exceptionally well recorded. Crank up the volume just a bit and it's like you're right there.





Just in case you don't like the blues - there's got to be one of you, somewhere, right? - check below the fold for a bit of bouncy funk that will also get you up, get you happy, and get you moving. Brought to you by the Lovetone Meatball, or so I've been told.
---
under the knife
That does it. The cat is going to get fixed. I can not take it any more.
Dizzy the cat, the mostly blind one, is in heat. Again. Every 4 god damn weeks, I swear. And she's a very talkative cat to begin with. Which means now I've got Opera Cat, doing her full-throated arias all over the house. All day, all night. For days.
Would. You. Please. Shut. The. Flying. Fuck. Up!!!
It doesn't matter how much she gets petted, or rubbed, or brushed, or played with, or snuggled, or fed. Or anything. A minute later and she's at it again. 3 in the morning and she jumps up on the bed and starts howling.
Lucky for her she really isn't trying to get out of the house. Because I might just be too tempted to let her. But more kittens is the last thing we need around here.
---
Friday - August 19, 2016
thanko yu for not sweating
Only in Japan!! Or by mail order!!! $42 at Japan Trend Shop
h/t to Stoaty the Weasel
---
bazinga!
---
Thursday - August 18, 2016
Almost Made It
We took 5 last night, going 5-2 against the first place team. Not quite enough to knock them off their throne, but enough to give it a big wobble and leave them vulnerable in the finals next week.
I got to play hero twice, putting myself totally in the zone the last few frames of each game to try and pull out a win. That worked in the first game, where I just fixated on the 2nd arrow and threw 9/ X XXX to finish and put 80 on the board for a fat margin win. Tried as hard as I could in Game 2, rolling X X XX9 to add 89 to our score; not enough for a win, but enough so that we lost small, by only 12 pins or so. It wasn't really necessary in Game 3 because we were well ahead anyway, but I still did X XX9 just for gits and shiggles. I ended the night with a 557 series, which is about where my bowling ought to be.
Next week ... position round, and the parsing of the money. Money honey, woo hoo. Yeah, like $5 each. Ain't no money in summer league honey.
---
Wednesday - August 17, 2016
Leaving Home
On the off chance anybody checks out the Left Coast and can't escape in time to eat their meals elsewhere, I know a number of good suggestions I might list if people are interested.
Well, I know it's been a while since you've heard from me, but now I have an announcement to make. And while I have been drafting posts about both the Iran Ransom and the Olympics (and how politics and cheating go hand in hand), but the big news I have to give is closer to home.
I am still committed to this blog and the Great Cause of our time, but tomorrow- possibly today for you- on August 17th I will be moving halfway across the country. I don't make it a secret that while I am a man of the right, I have also been a Californian born and raised. And what's more, someone that has lived on the dread, died-in-the-wool-left Coast itself. My parents came from the Middle of the country decades ago to live here, and I have lived here in this house my entire life.
Now I am doubling back on the path tread by them, the "Okies", and the Miner 49ers and moving to Ohio. I have my misgivings about My Grandmother is getting on in years and could use our help, and above all the costs of uprooting from the home of 20~ years and moving halfway across the country to a place I scarcely know are less than the costs of staying. Taxes are high, a criminally insane water policy has all but insured drought will strike again, the "law" tried to abolish concealed carry, and I still remember the times when Bernie's Brownshirts attacked a Trump Rally down the street while two married Jihadists slaughtered a Christmas Party.
This would be the chance where the jokes about the Far Left Coast would come up. But in all due honesty… I feel they're mostly out of place for me personally. I am NOT blind to California's innumerable flaws, chief among them the dual facts that it seems committed to being re-annexed by Mexican drug cartels and the fact that it has helped elect every Leftist president we have been cursed with. But the California I knew was generally good to me on the whole. Even with a hideously corrupt school system and government. The neighborhoods were good, The food's delicious (especially if you know where to look), the climate's generally above par (though anybody who thinks it shines all the time has never shivered in 30 degree F weather in the middle of Fall of in Santa Clara). And perhaps most surprisingly… almost everybody I have met- and I mean almost everybody- from school on was friendly or neutral. And hard as it may seem, many people know about my political and philosophical beliefs- including in school- and were accepting of it, sans a few individuals (two or three of whom I am proud to say I helped fire).
So on some level I think a part of me will always belong to here, even long after I leave. It is the land of my childhood and nothing I can do will change that. And I suppose I can see why many people might be drawn in by the warm, fuzzy glow of a Leftist, progressive utopia. After all, my life has largely been a demonstration of its' better sides (to the extent that oxymoron exists).
But even then the underlying rot crept up from the cracks. That was all too obvious from when one of my (married) math Co-Teachers was arrested and dragged off for shagging a student, probably with the knowledge of the Principal. Even though his wife also worked on the very campus. But more damning was the bitter, encrusted corruption that lies at the top of the school districts and how my parents had to use their legal skill and positions in the PTA to fight a years long, savage battle with a system run by people who will screw over their students- including the disabled- in order to serve themselves. The fact that I was framed for defusing a situation with a history professor blocking the door and physically threatening me was probably the nadir of it. And I think it mirrors the dozens of ways=- from water infrastructure to sanctuary cities to drugs to forest ires- that this dream fails. How it crumbles when even a handful of people with black hearts, greedy natures, avarice, or simple incompetence get high enough on the food chain, and how no amount of resources, Godly mercy, or well intentioned people are around.
I was just one of the ones lucky or blessed enough to not suffer the full consequences. The brilliant VDH has made a long, long series of posts that show a fuller story. It's well worth reading, just in case you thought you knew everything about Leftist Lunacy.

So, what next for me? I don't know. But regardless of what happens I do know I can look forward to one thing. Ohio's a swing state, and we're moving in time for voter re-registration for the General Election. Which means for whatever I've given up, I will have the chance to do something I really never have done before. Cast a vote in the General Election that might make a non-trivial difference. And ultimately, why else was America founded?
In any event, I look forward to getting back in the swing of things.
---
Tuesday - August 16, 2016
Bigger Red Is Extra Green
Well duh, of course having Americans building, owning, maintaining, and crewing the ships that go from one US port to another raises the price of goods a tiny bit. If we had a bunch of beaner boats crewed by Mongolians, Greeks, and Filipinos like most international shipping, the wages would be even more pathetic and the ships run down to rusty hulks. And it would even easier to sneak in spies, terrorists, and Democrat Commie agitators. I'm not usually a fan of protectionist legislation like the sugar subsidy, but I think I'm in favor of this one. HOWEVER I can see modifying it a bit to keep it modern: it should not apply to American territories, protectorates, or states that are islands and more than 25 miles out to sea, or to coastal states that are not contiguous or adjacent to other states or territories by more than 50 miles. In other words, create a loophole for Alaska, Hawaii, Guam, American Somoa, USVI, and Puerto Rico.
Such an act: Keeping up with the Jones
Hey, this one's only red on top and on the bottom. Wait, um, never mind.
Crowley Maritime Corp. took delivery Friday of MT West Virginia, the fourth new Jones Act product tanker built for the company by Philly Shipyard, Inc. (PSI). Crowley will christen the West Virginia on Tuesday at a ceremony at Philly Shipyard.

The LNG-ready West Virginia can be converted for propulsion by liquefied natural gas (LNG), joining sister ships Louisiana, Ohio and Texas, which were received by Crowley in 2015 and 2016 as the first-ever tankers to receive the American Bureau of Shipping's (ABS) LNG-Ready Level 1 approval.

Like its sister ships, West Virginia is 50,000 dead-weight-tons (dwt) and capable of carrying 330,000 barrels of product. The new tankers are based on a Hyundai Mipo Dockyards (HMD) design that incorporates numerous fuel efficiency features, flexible cargo capability and the latest regulatory requirements. The

vessel is 600 feet long and is capable of carrying crude oil or refined petroleum products, as well as various chemical cargoes. Marathon Petroleum Corporation is the charterer.
If converted to run on LNG, then this ship would have practically no carbon footprint. Well, "no footprint" relative to 600' cargo ships of 50Kdwt. But aside from a sailboat, that's as clean and green as it gets.
The Jones Act is a 1920 bit of protectionist legislation properly called The Merchant Marine Act of 1920 that says "keep American shipping American", from the beginning to the end. It's all about "cabotage", a most excellent and rare word, that means the exact opposite of "NIMBY". It's total "IMBY": it wouldn't surprise me to learn that there's a paragraph in there requiring the steel used has to be mined and refined here, and any wood grown and worked within our borders. Jones Act, Fuck Yeah!
cabotage: a requirement that all goods transported by water between U.S. ports be carried on U.S.-flag ships, constructed in the United States, owned by U.S. citizens, and crewed by U.S. citizens and U.S. permanent residents.
Super Patriot John McCain tried to nullify the Jones Act in 2015.
---
Big Red
Ain't she a beauty? That's a Lockheed 5B Vega from 1928. This the 22nd model 5B Vega built, and it became an unique variant when the wasp B engine was replaced with a 420hp supercharged Wasp C engine of 22 liters displacement (1343 cu in). At the same time the engine was replaced, many of the 7 passenger seats were removed to make room for a nice big gas tank that held 420 gallons. It was in this flying barrel of petrol that Amelia Earhart set off to become the first woman to fly solo across the Atlantic on May 20, 1932. She mostly made it; her intended destination was Paris, but Ireland made a great place to land when things started going wrong ...
Her plan was to fly all the way to Paris, but after her altimeter had failed, encountering adverse weather, including heavy icing and fog, a fuel leak, and a damaged exhaust manifold, Earhart landed in a field at Culmore, North Ireland. The distance flown was 2,026 miles (3,260.5 kilometers). Her elapsed time was 14 hours, 56 minutes.

A lone, astonished farmer saw her land.

Amelia cut the switches, climbed out of the plane, and, as the man approached the plane, called out, "Where am I?"

Danny McCallion replied obligingly and with excruciating accuracy. "In Gallegher's pasture."
Later that year, Earhart flew the Vega to another record. On August 24-25, she made the first solo, nonstop flight by a woman across the United States, from Los Angeles to Newark, New Jersey. The flight covered a distance of 2,447 miles and lasted about 19 hours.
The aircraft now resides in the National Air and Space Museum. Right click the pictures here for much larger versions.
---
rats
Dang, nobody posted nothing today.
Hey, we won 5-2 at bowling last week. And Wednesday is our last day of competition; the finals are next week. We're up against the 1st place team, and if we stomp them they'll drop like a rock. We'll never take the lead, but at least we can trash their dreams and enjoy the schadenfreude. Nasty? No, not really. They really aren't very good bowlers. They're in the lead because they get such a huge handicap from everyone. If we can get our duckies in a row again we can drop kick them right off the lanes.
Weather for Wednesday night will be cooler and drier. Still warm but not the rain forest kind of swelter we've been having. Which is actually typical NJ summer time. Steam bath. Hmm. So maybe that will mean the lane oil will be a bit tackier, and break a little early for a change? An active back end? Cool. That's just what we want.
---